2 tags
Heineken: The Negotiation
I love this so much. Bravo, Heineken, bravo!! Watch what happens when football fans try to convince their ladies to buy stadium seats for the home. #uefachampionsleague #HNKnegotiation Nice find, Damo! M. x
The Publishing Industry didn't see it coming -... →
News report from 1981 about the Internet. Hilarious find, thanks, Gual! M. x
6 tags
Snickers bids on misspelt Google search words -...
Snickers created a way to make bad typers recognise why they were unable to spell correctly. Snikkers Googel worked to bid on misspellings of common search terms. Each time someone misspelled a word (which was probably often, since people generally rely on Google to correct the terms for them) they got tailored ads asking them to "Grab yourself a Snikkers," because "Yu cant spel...
6 tags
6 tags
Science alert! Geometry + reactive material +...
Here is a freaking cool piece of sciencey goodness for your Friday afternoon!  Self assembly at MIT The self assembly lab at MIT are composed of designers, scientists and engineers who have been busy working away at inventing self assembly technologies. The self assembly team have been working with other departments such as mechanical engineering, computer science, media lab and...
11 tags
Robotic arm + Facebook connect = all kinds of...
It might not be everyone's cup of tea, but I just love this! Okay, so you remember these arcade coin games?  WELL! Intel have created this awesome engagement piece based around this coin machine concept. But with the use of robotics.. Because who doesn't love robotics?! Users can connect via Facebook, and be bought into a live streaming environment where a sweet ass robotic arm...
3 tags
The Rainbow Code
My blog has been officially pimped with a huge gay rainbow! This is from a cool side project we've been working on at Holler, created off the back of the support of the Oxford Street rainbow crossing in Sydney after Mardi Gras. You can create a rainbow code for your blog or website by typing the URL and pasting the code! Easy peasy. Take a look at http://www.therainbowcode.com.au/ M. x
5 tags
Omni multidirectional treadmill + Oculus Rift...
For all you gamers out there. You're welcome. :) Great find, thanks Matt! M. x
5 tags
'Minority Report' style motion control device
Now pre-ordering for $79.99 USD. So awesome! More at https://www.leapmotion.com/ Thanks Antonny! M. x
8 tags
Google Map Maker
Here's a cool new development from Google, which allows users to contribute to their map service! Google Map Maker allows users to add local information such as building outlines, hiking trials, rivers, railways and more to Google Maps. According to Map Maker program manager Jessica Pfund, users can edit and update anything from historic buildings and streets to agricultural land, the...
4 tags
Some clients just need to understand...
… that this kind of stuff WORKS! http://www.superimportanttest.com/ Nice find, Fitz! M. x
7 tags
Dove Real Beauty Sketches Parody
This is hilarious. Nice parody of the latest viral sensation - Dove Beauty Sketches. My favourite line - "His eyes were rapey" Thanks Gual! Enjoy! And happy Friday. :) M. x
4 tags
Handmade flipbooks: on my DIY list!
http://www.thecurio.us/flipbooks/?p=14 M. x
5 tags
Transitions, timing and their impact on UX
A very interesting read (with examples) on interface usability, and how it can improved with animation. Pasquale convincingly argues that animation isn't just a tool for visual embellishment, but can help the brain understand cause and effect in an interface.  https://medium.com/design-ux/926eb80d64e3 Thanks Matt! M. x
7 tags
donottouch.org - weird idea for a pointless...
http://donottouch.org/ M. x Thanks Heathy!
4 tags
A video game that teaches kids how to code
Via: http://www.fastcodesign.com/1672232/a-videogame-that-teaches-kids-to-code M. x
6 tags
The World's First 3D printing pen!! So awesome.... →
Thanks Can for this great find!  M. x
6 tags
CSS creatures generation from all-natural HTML5...
Just tweet your creature's makeup and they are 'baked' within 25 seconds and appear on their page! Too cute! :D @csscreatures #4ae9b8 tooth hyper @csscreatures orange @csscreatures teeth nervous #3AC @csscreatures turquoise moustache http://bennettfeely.com/csscreatures/ M. x
7 tags
Commbank Kaching for Facebook
Just launched a Facebook banking app: https://www.facebook.com/commonwealthbank/app_477404752291831 Trailing behind NZ with this but still it has some pretty impressive features:  Pay your Facebook friends without having to ask for their bank account details; Pay to a Facebook Event; Pay anyone, all you need is their mobile number or email address; Request a payment from your more forgetful...
3 tags
5 tags
6 tags
New apps on the block - enabling creativity...
One of the trends that we are keeping a close eye on here at Holler is the increasing emergence of technology allowing consumers to express themselves more creatively. New apps in particular are allowing consumers to be able to express themselves in ways that they haven't been able to before. It seems this space in consumer culture has been paved by the likes of Instagram, but some of the...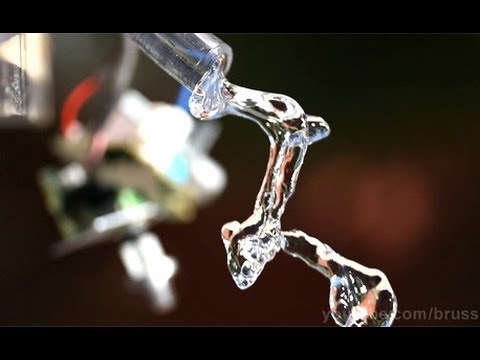 8 tags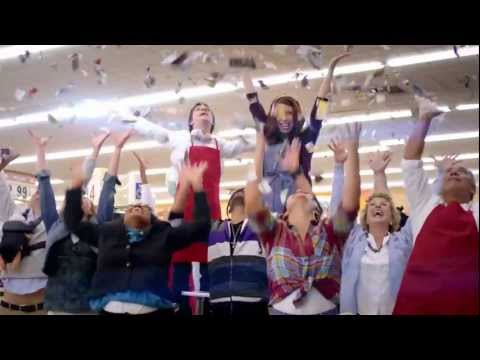 12 tags
15 Fantastic Experiential/Digital Campaigns
via: Simply Zesty Facebook Face Recognition In Israel, Coca-Cola decided to combine Facebook and face recognition technology to create FaceLook. By setting up machines across a theme park, it gave visitors a way of logging into their Facebook account using only their face and allowing them to post status updates. Simple, and a great example of the real and virtual worlds blending together. ...
6 tags
Watch
Back to basics: Weed Killer product packaging for the domesticated man. While he might help out with the washing, change nappies and cry during The Notebook, in his mind he's still all bad-ass action. Check out the case study vid, it's hilarious. Just goes to show, again, that consumers really appreciate brands who don't take themselves too seriously.  M. x
3 tags
6 tags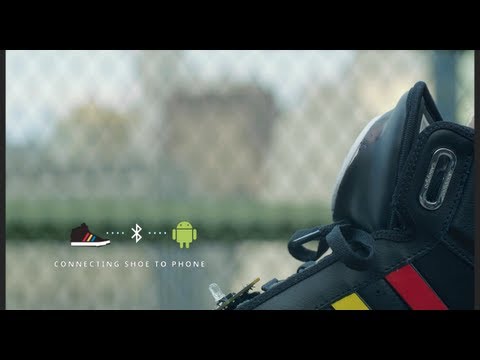 5 tags
6 tags
4 tags
7 tags
What a $4m Superbowl ad could buy in digital →
7 tags
Find your way to Oz - an interactive HTML5...
http://www.findyourwaytooz.com/final/ Here's nice Chrome Experiment built in HTML5, a collaboration with Disney to promote the upcoming Oz The Great and Powerful movie. It's a cute little piece where you can navigate around a Circus using your mouse. Once you get to the hot air balloon, a little surprise awaits!  A peek under the hood for any Devs :) M. x
GiveMeTap - bottled water continued
One of my posts was reblogged a few weeks back by a guy who is running an initiative in the UK called GiveMeTap which I just really wanted to share with you all! For all of you in the UK, take a look and spread the good word. M. x
Vine (short GIF video app) and Twitter →
If you haven't seen this - check it out. This is an exciting new app release which will be a massive game changer for Twitter users. Downloading now, can't wait to use it! (Funny example - http://vine.co/v/bnW6BQgDAUd) M. x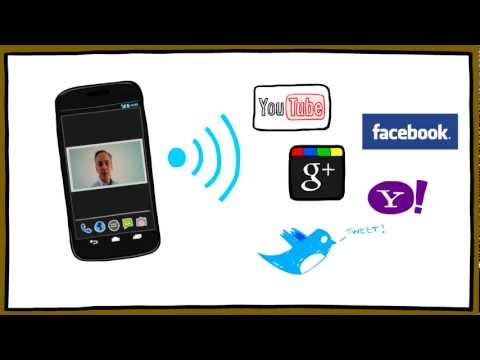 5 tags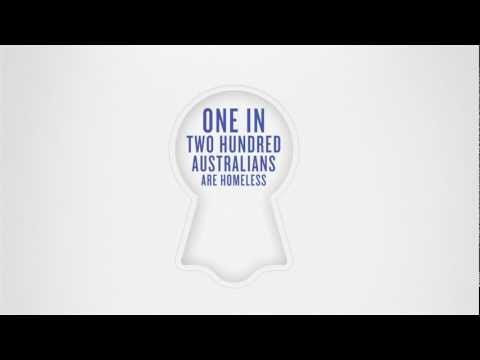 5 tags
What did the world search for in 2012? Take a look... →
2 tags
Retirement agency shows how you will age
This is great, but also super freaky! I can't say I look too great at 107. http://faceretirement.merrilledge.com/ M. x
8 tags
The Bottled Water Debacle
I was about to post on a product I stumbled across called ThankYou Bottled Water, which, in a nutshell is paired with an app called 'Track your impact' - By buying a bottle of ThankYou water, your $1 contribution will go directly towards to the fresh drinking water projects developing countries. All you need to do is download the app and punch in the unique barcode from your bottle to...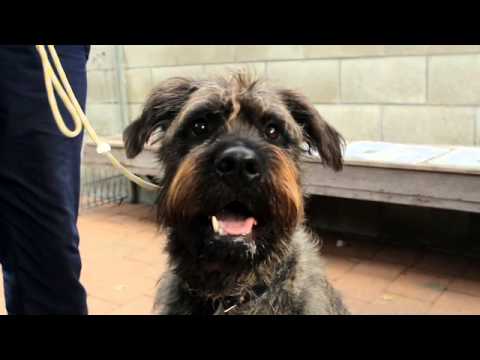 3 tags
Another great interactive iPad storybook - Hansel...
2 tags
10 tags
3 tags
An app that turns any surface into a keyboard
You'd probably get sore fingers after a while but a very cool adaptation nonetheless! Read more M. x
3 tags
The 36 Faces of Facebook Fans according to Soap -... →
2 tags
Everyone is an artist! Contribute to a sometimes... →
5 tags
Radio Ghost - Radio takeover driving by scenes of...
"Radio Geister", a project developed for St John Ambulance in Hamburg, Germany, won a Grand LIA at the London International Awards this last week. One out of eleven deaths caused by car accidents has to do with driving after drinking. Radio spots were created, presented from the perspective of radio ghosts, fatal drunk driving accident victims. Small radio stations in the shape of wooden death...